THE Remodel Group is proud to bring home a Structure+Style award again this year – Best Major Home Remodel Under $250k for the second year running!!
Our team of hard-working visionaries brought this project to life each and every day. Taking this family home and transforming it into a modern masterpiece with retro flair was truly a joy. 
From Boxy Ranch to Spacious Masterpiece with a Modern Flair
A dynamic new central living space was created within this early-1960's Beaverton ranch home by opening up the connection between the small, segmented rooms of the original house and an old, boxy garage conversion. Up to date in form and function, the result honors the essence of mid-century modern.
Rich walnut cabinetry sets the tone for this new space.  Grain-matched panels deliver long, flowing verticals from floor to ceiling.  Across the room in the dining nook, the same walnut sweeps horizontally across the back of the built-in bench.  The warm wood is juxtaposed against pristine white countertops, showcased on the elevated waterfall bar at the island.  On the wall, a simple horizontal stack pattern draws out the subtle color and texture variations of the tile while providing linear contrast to the cabinet grain.   Dark grout creates interest and unifies cabinets and counters with black plumbing fixtures, stainless appliances, and concrete-look flooring. In the dining nook, glass panels combine visually with the sliding door giving the impression of an uninterrupted connection to the backyard.
Before & After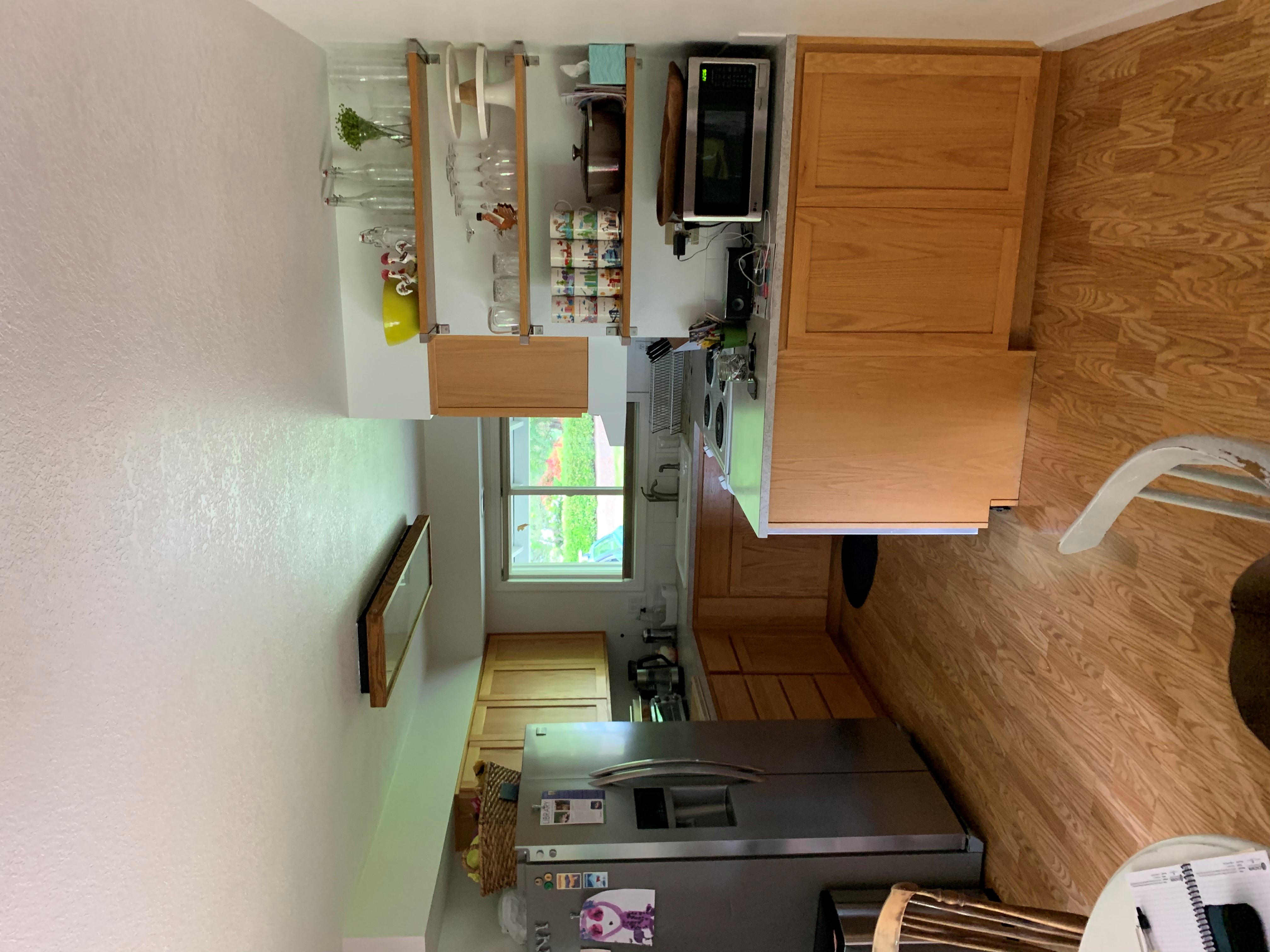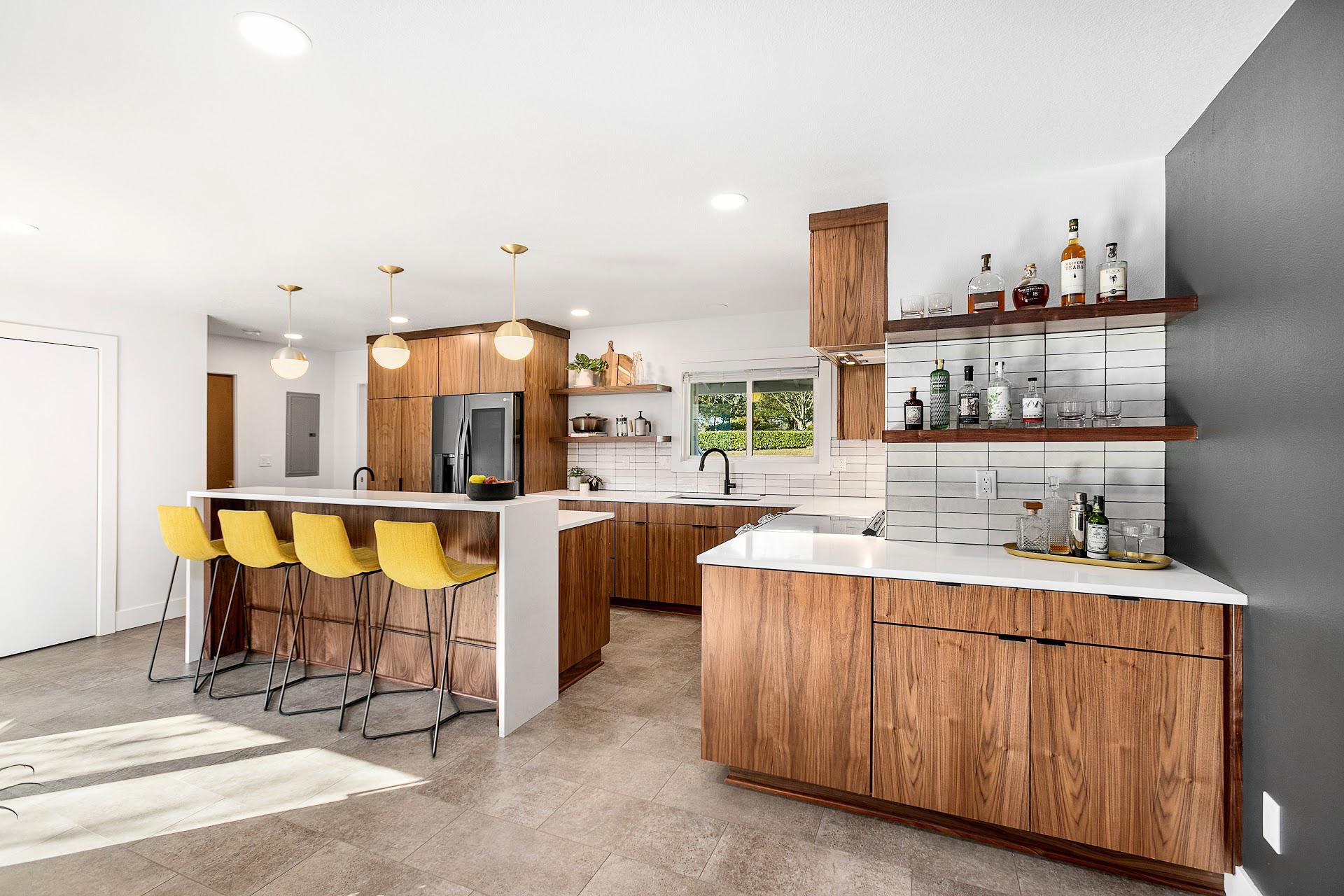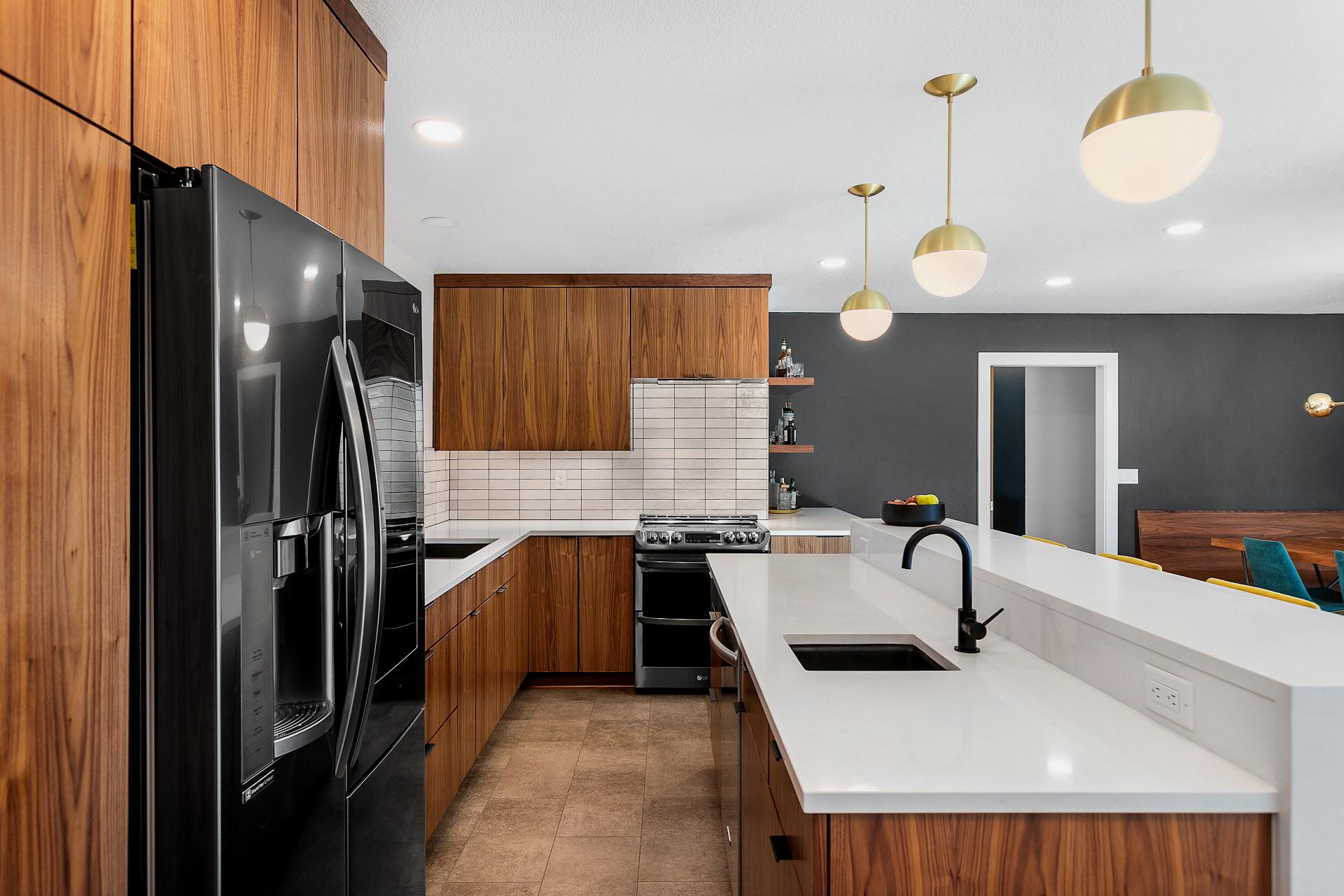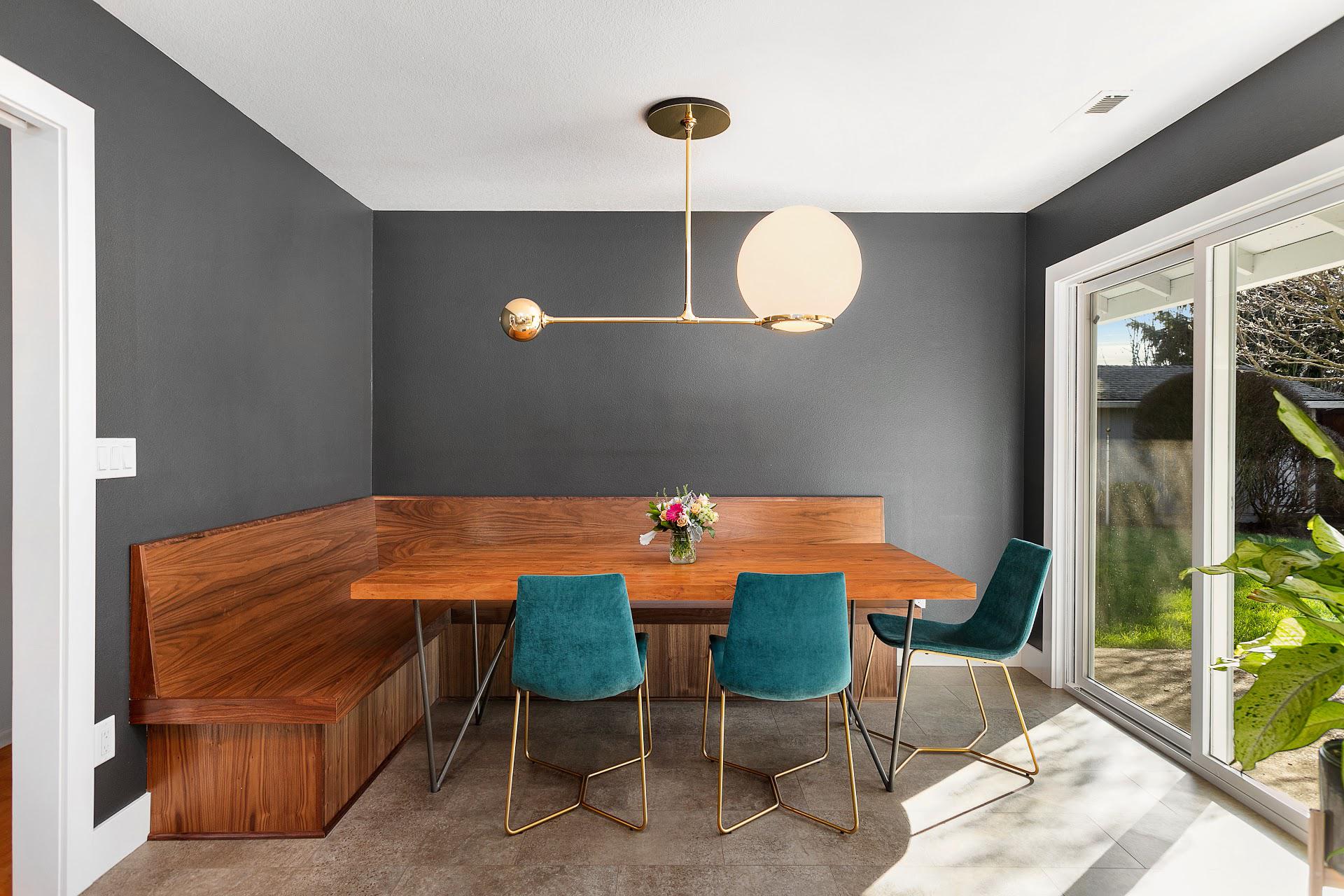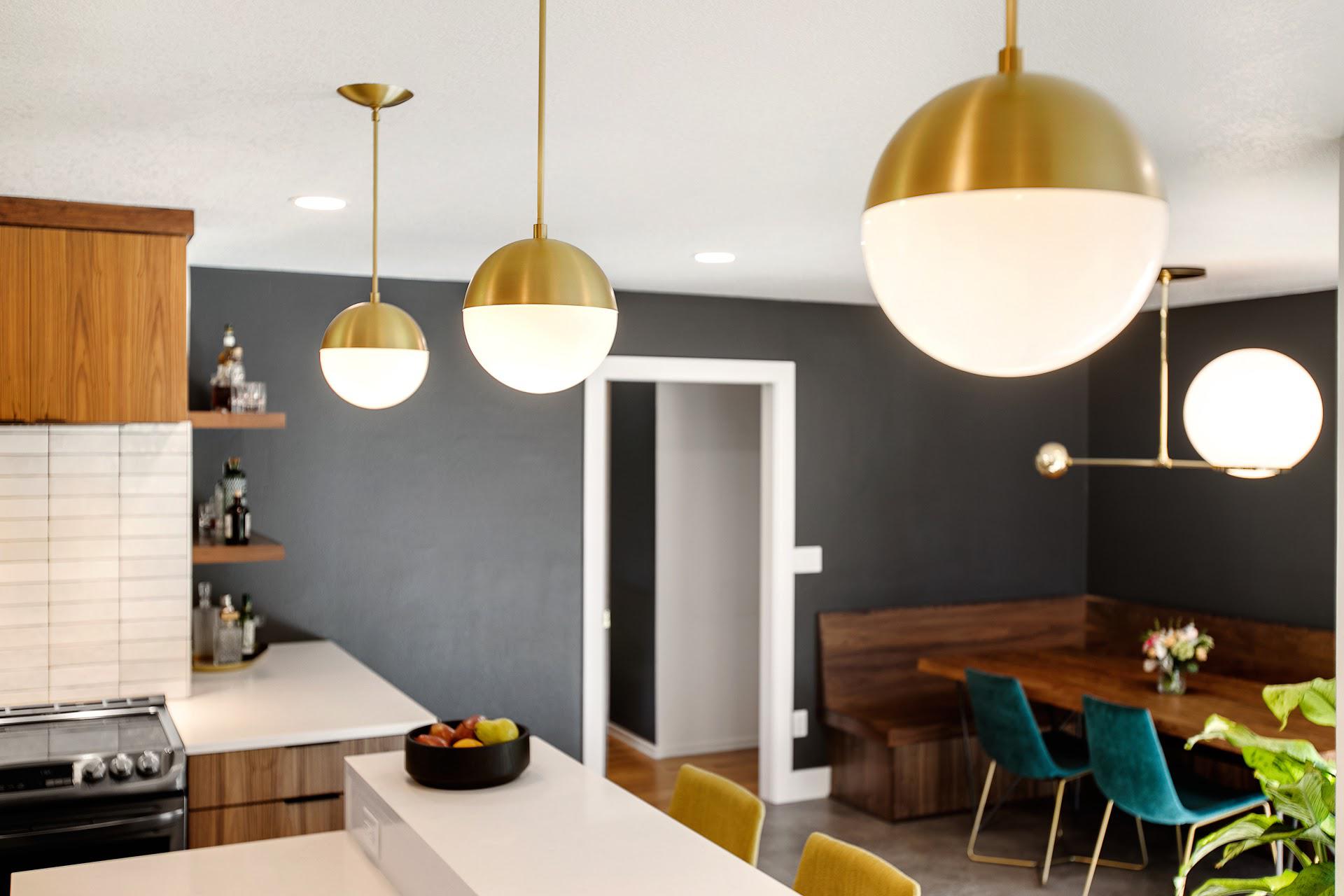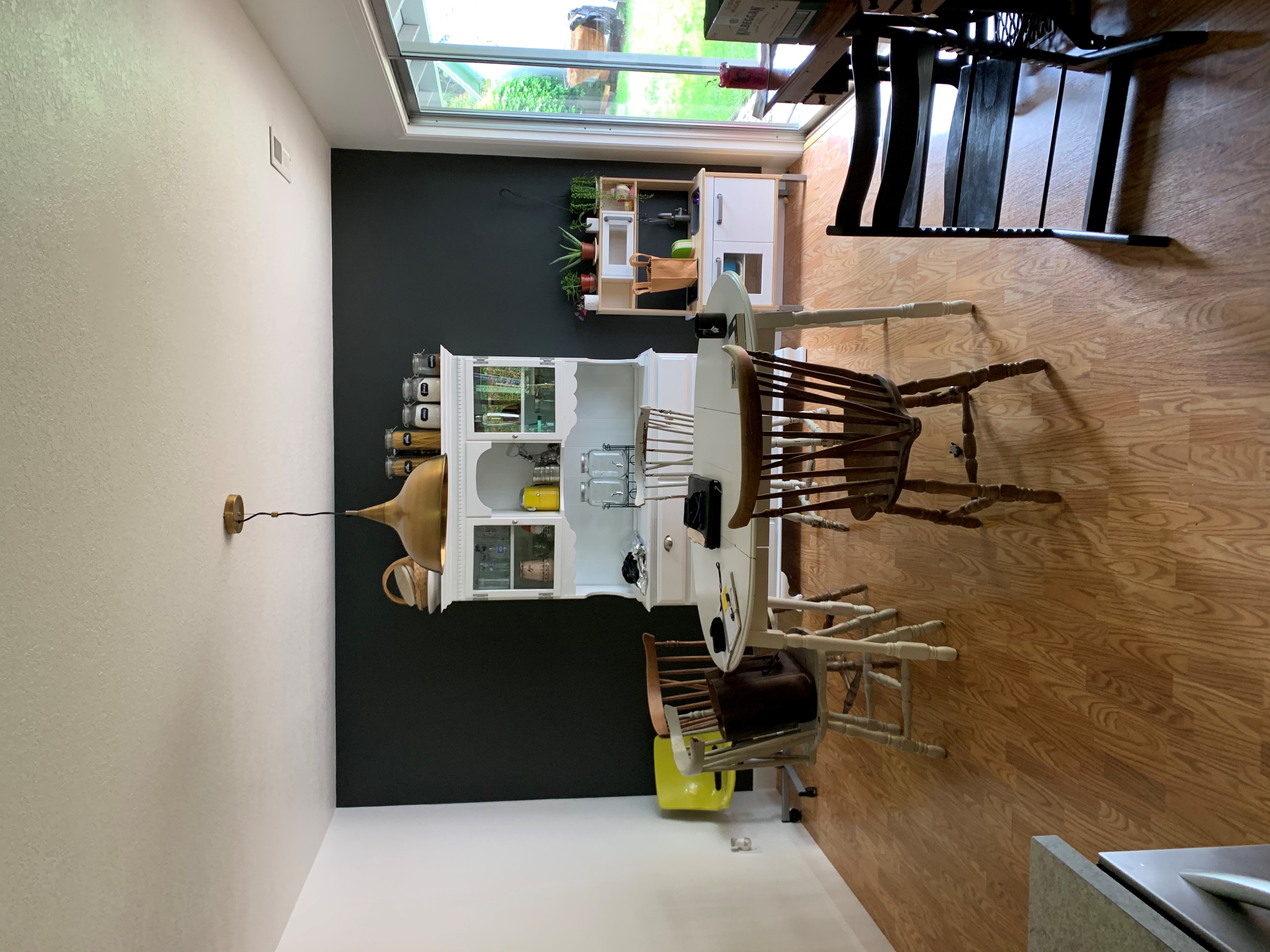 In the adjoining bathroom, the same wall tile is laid vertically. Vibrant coral pink and deep forest green flow across an entire wall, visually enlarging a small space and adding complexity and warmth. Against it, a glass shower enclosure disappears, allowing the tile to take center stage. Instead of the typical shower niche, a narrow ledge is incorporated across the length of the wall, providing function in the shower and a decorative accent for the room. 
Click here to see the full portfolio of this project.
THE Remodel Group would like to extend a thank you to CFM Floors and Oregon Home Magazine for providing the opportunity to celebrate our industry!