You dream it. We build it.
Whether you have permit-ready plans and a complete set of finish selections or just a picture in your mind, we can turn your remodel dreams into reality. Our uniquely-phased home remodel process fits many different scenarios and allows you to partner with us at any point in your planning.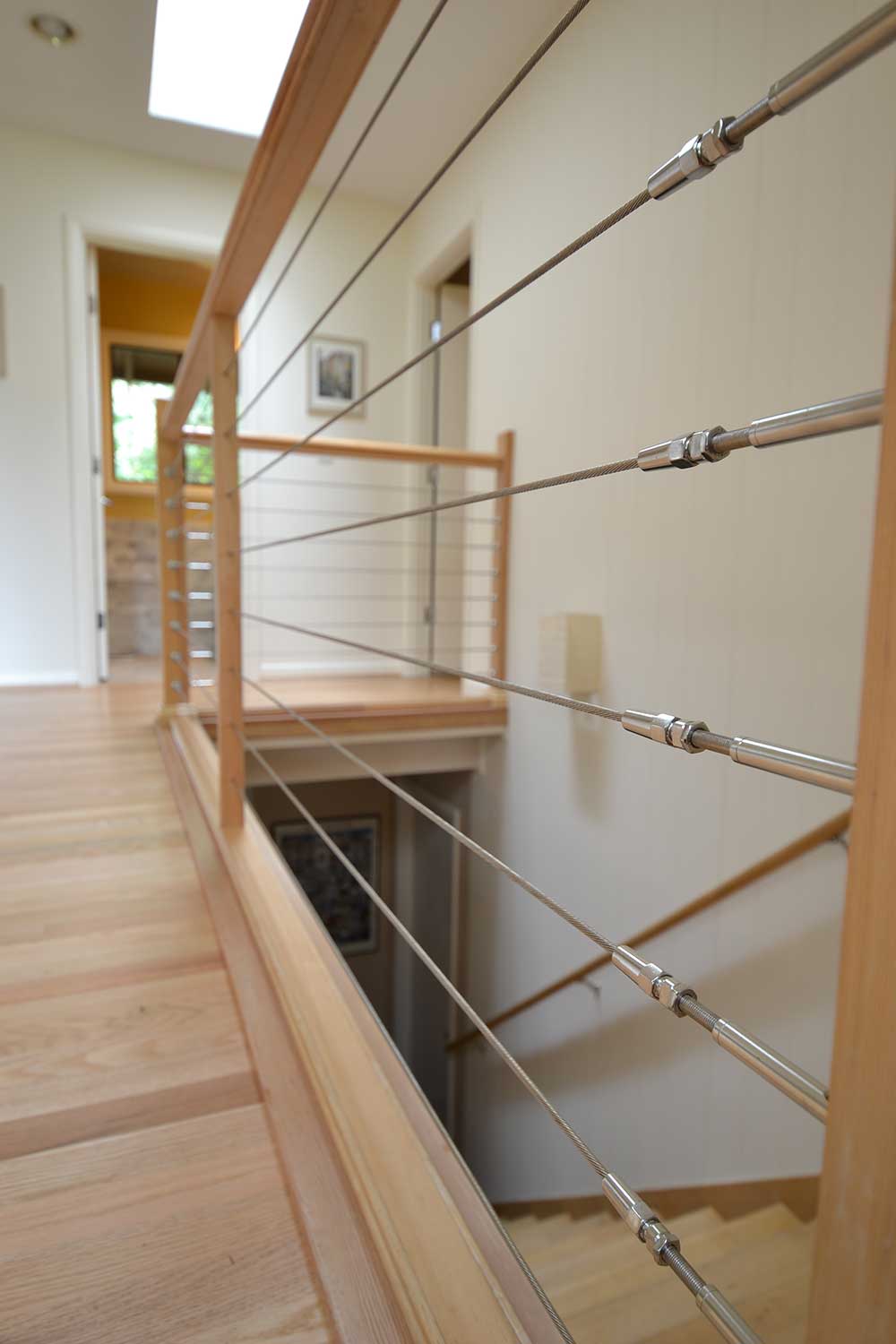 1
Initial Consultation: Understanding
Held at your home, this first visit focuses on understanding your remodel vision. What problems do you want to solve? What parameters does your current space establish for the project? What is your budget? Your timeline? Do you already have a buildable set of plans or do you need our help to design a solution that achieves your goals? By the end of our time together, we will have enough information to suggest a broad cost range for your project and recommend specific information to gather in order to determine the true price tag of what you want to accomplish. If you want our help uncovering the missing information, we enter into a design development agreement at this point.
2
Second Consultation: Details
The goal of this second meeting is to capture all the details that will shape your project. Our whole design team is involved in this meeting – designer, project coordinator, project manager, and sales person. We make sure everyone is on the same page and fully understands your objectives and vision. Then we take detailed measurements, document site conditions, and confirm existing structure. This gives us the information we need to produce an accurate as-built drawing and develop two or three design options.
3
Preliminary Design: Direction
Now it's presentation time! For this meeting you come to our office where we all sit around the conference table and consider the possibilities. In addition to reviewing floor plans and color perspective drawings, we also view the options on a large screen and manipulate them in real time. This allows us to "see" things in 3-D from all angles and provides the opportunity to explore changes or combinations of ideas. Together we determine the direction that best meets you goals and fits your style. Once the layout and scope are settled, we start pulling together specific price information. This involves subcontractor trade review of your project and testing for lead and asbestos. Once all this information is in, we can significantly narrow that original cost range for your project.
4
Final Design: Clarification
Tile, fixtures, and hardware, oh my! At this point, it's all about the details. We provide you with a detailed shopping list, then guide you through the myriad of choices. Our long-term relationships with key vendors assure you great service and fair pricing. All done? Now we are as close as we can get to a true cost for your project. We pride ourselves on this process of thorough investigation and the integrity it brings to our pricing.
5
Production: Results
Here we go! The quality of production is directly linked to the quality of preparation. Our comprehensive design process means your project will go smoothly and quickly with few surprises in scope and cost.
6
Warranty: Satisfaction
We are in the business of building long-term relationships and that means ensuring that you are happy and satisfied long after we pack up and leave you to enjoy your new space.
It would have been hard to imagine a better partner than THE Remodel Group.
- Kelcey and Tim, Wilsonville
All of my projects were on time and within budget.
THE Remodel Group sought out our ideas and presented us with the design we had envisioned but had been unable to articulate.
- Kelcey and Tim, Wilsonville
Can't say enough about the professional integrity of the THE Remodel Group. Their commitment to excellence infuses all aspects of their work, from initial consultation to project completion and everything in between.
The craftsmanship was excellent, as were THE Remodel Group's ideas.
- Alan and Joyce, NW Portland
Thanks to THE Remodel Group, the end result was something truly special and unique.
- Kelcey and Tim, Wilsonville
I relied on their experience and candor in guiding my decisions and always appreciated their perspective. We worked together to determine where it made sense to invest and where to trim…in order to meet my budget.
THE Remodel Group was very responsive to our desires and kept in frequent communication. We are very happy with the results. The house is now a place where we feel at home.
- Sherry and Bruce, West Linn
Amazing quality of work, friendly, helpful, and honest. I felt like I was in control the whole time and we were kept up-to-date in all regards. Couldn't be happier and hope to work with THE Remodel Group again!
- Jake and Caroline, West Linn
Our experience with THE Remodel Group was outstanding. They communicated clearly, planned and executed the work with skill and care, and worked with the highest level of professionalism. We are extremely happy with the results.
- Tina and Richard, N Portland
The bottom line is I have a home I absolutely love and want to share, thanks primarily to the exceptional professionals at THE Remodel Group.
The space is a luxurious oasis for me and my wife.
- Matt and Tatiana, SW Portland
Our house has now been returned to its period-appropriate glory, thanks to THE Remodel Group. They stayed on time, on budget, had great design ideas, and were always respectful of our needs.
THE Remodel Group made a 40-year dream addition come true. From our initial meeting, we knew we had found a company we could trust that would provide us a high-quality product. The entire team exceeded all expectations!
- Barry and Saundra, SW Portland
Excellent contractors – remained on schedule and on budget. Communication was clear and the job went smoothly. Highly recommended.
We are so in love with the addition and all the special people who made a dream come true.
- Barry and Saundra, SW Portland
There aren't enough accolades to tell THE Remodel Group how fabulous you are. Praises for a grand remodeling job.
I knew THE Remodel Group was the right builder for us from the very beginning. They picked up on the significant technical issues of our project and offered creative ideas. The team was willing to explain codes, techniques, and alternatives, which gave us confidence in their work.
- Sherry and Bruce, Lake Oswego
Deadlines were met and there were no surprises with budget overruns.
THE Remodel Group worked closely with our designer, was very thorough on the bid, paid close attention to detail, and always made sure we were happy.
- Frank and Bridget, NE Portland
THE Remodel Group took time up front with the design process to make sure…construction kicked-off (smoothly). There was always someone available for questions along the way and they didn't stop working at the end until every minor detail was managed.
- Matt and Tatiana, SW Portland
We had a blast. THE Remodel Group was really good about presenting options and alternatives – I knew I was getting the best they could give me. When a relationship is built on trust…it makes the project a lot more fun.
- Calvin and Francine, Tigard
THE Remodel Group made sure every last detail was in place before any actual work began. While our project was relatively small, we felt as if we received as much attention as a large-scale project.
Prompt, responsive, reasonably priced, personable, honest. Job completed on time and under budget.
This was our first go with a major home remodel and our best decision was to select THE Remodel Group to do our project. Their communication was top notch and their design was amazing. We couldn't be happier with the final product.
- Myron and Tina, SW Portland
This was our first go with a major home remodel and our best decision was to select THE Remodel Group to do our project. Their communication was top notch and their design was amazing. We couldn't be happier with the final product.
- Myron and Tina, SW Portland
Get in Touch
Contact us to get started!