In 2021, many of us know our homes better than ever. Quarantining in 2020 made us spend a lot more time at home – in the kitchen, the backyard, and make-shift home offices. The 2021 home design and renovations trends we are seeing emerge are directly correlated to how we used (or overused!) our homes. 
Work from home sanctuaries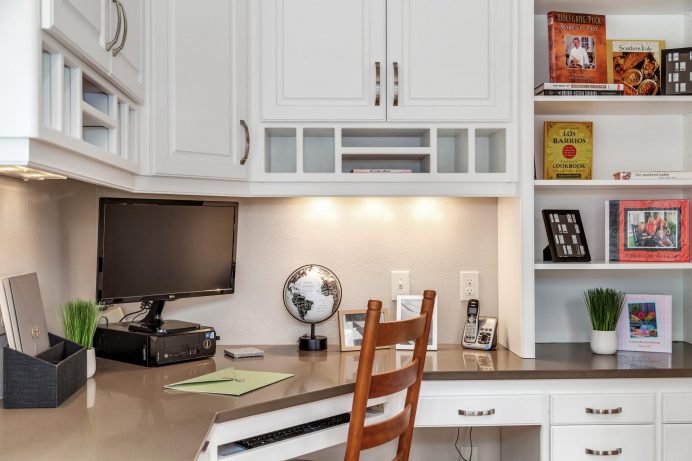 The dining room table is a great makeshift home office…until it's not. 2021 will see the home office firmly established as a staple in the modern home and there are elements to consider when designing your space. Many interactions now take place on Zoom – do you have enough natural light? Does your Zoom background reflect your professional presence? Are you able to close the door (literally or figuratively) and focus on your to-do list? 
Kitchen upgrades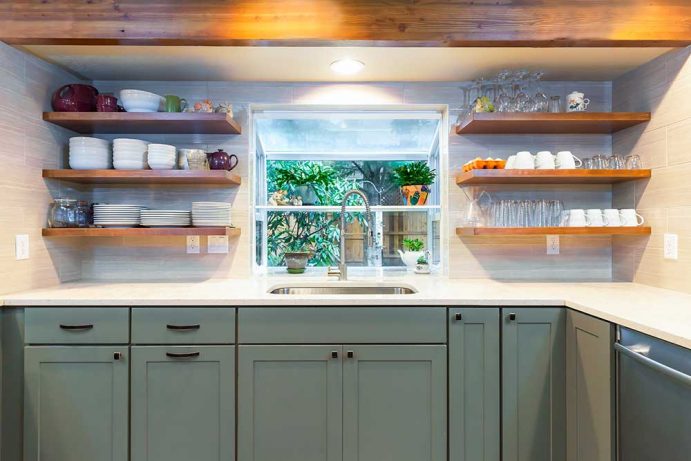 Many of us are dining out less and putting our kitchens to the test more! It's time to get as creative with your kitchen design as you are with those experimental recipes you've been collecting from social media. Trends are showing sleek European styles, exotic finishes, and unusual space solutions. Replace the typical upper cabinets with open shelves, a trend that has been around for a while but is so stylish that it isn't going anywhere, or even use a traditional wine rack as a unique storage system. 
Multigenerational Accessory Dwelling Units (ADUs)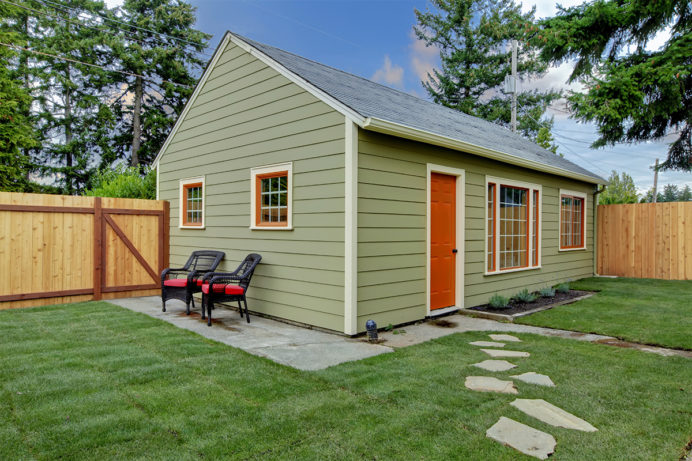 Do you have grown-up children looking to visit for the weekend? An aging parent needing an accessible place to live? An ADU is a great way to make room for a multigenerational household. 
Accessory dwelling units have been a growing trend for a while – they are a fantastic way to increase the value of your home, create a passive income stream with short or long-term rentals, or provide a home for a loved one. 
When building an ADU, we strongly recommend embracing universal design, focusing on accessibility in both construction and interior design. You will be providing future flexibility in the purpose of your ADU by making it accessible for people of all abilities. 
Outdoor entertainment spaces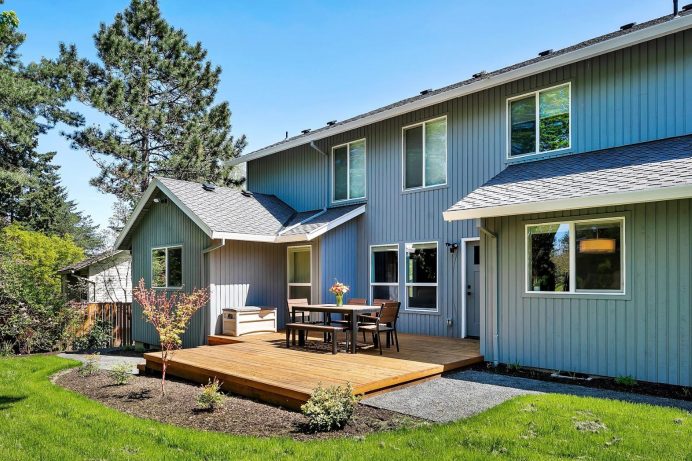 Creating a comfortable outdoor living space that is an extension of your indoors will continue to be popular with 2021 home renovations, and this trend isn't only for warmer climates! Retractable screens (bugs be gone!), outdoor heating lamps and fireplaces, and cozy couches will extend your relaxation into the cooler months.
Bring the outside in!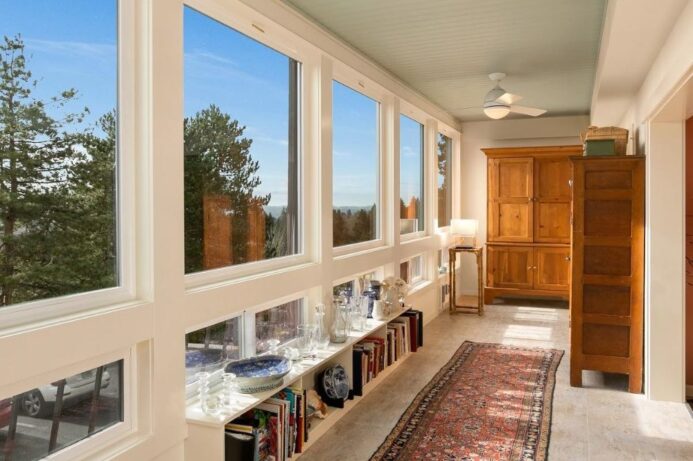 Open up your windows and put away those heavy curtains to bring as much natural light as possible into your home, especially during the winter months. Hang some blinds or sheer curtains, or simply keep your windows bare, and incorporate large windows and glass panels into your home remodel to invite in the sunlight. There are so many benefits to natural light, including an increase in serotonin. And because we're not venturing out as often due to social distancing, filling your home with sunlight has never been more important.
At home oasis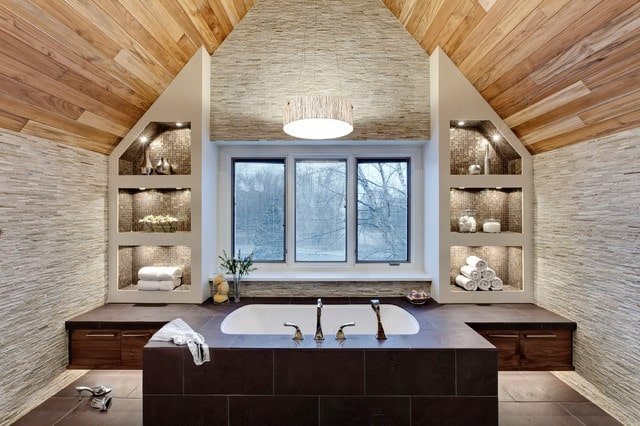 Whether that is a sunroom, a sauna, an at-home gym, or a master bathroom remodel that looks and feels like a spa – you deserve an at-home oasis. One of the main trends we're seeing in 2021 is the master bathroom remodel. 
Nowadays, our bathrooms are for so much more than launching us out the door in the morning. According to Houzz, two in five homeowners who have completed a master bathroom renovation say that they rely on that space for rest and relaxation. We're going to start seeing indulgent trends like big tubs for soaking, steam showers, aromatherapy shower heads, and that double sink you've always wanted. 
Playful Colors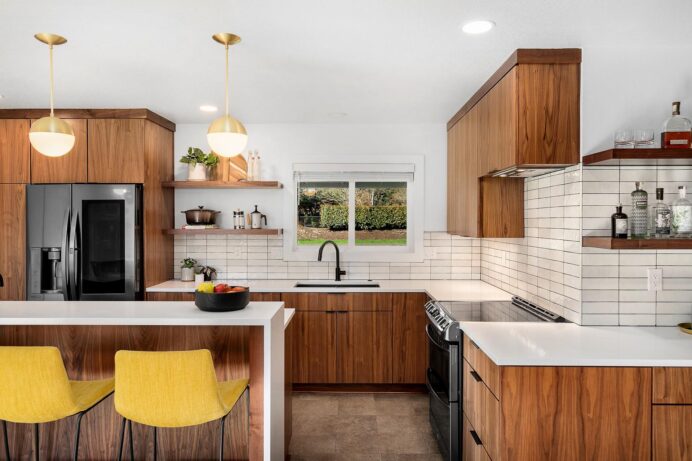 With the calming tones (blue hues, subtle greens, and oh-so-much gray) that are rising in popularity, find unconventional ways to add color and make your space more joyful. Consider elements such as yellow chairs, colorful peel-and-stick wallpaper on a piece of furniture like a bookshelf, two-tone tile, a showstopping accent wall, or a stunning brass water feature.
These fun, unexpected color bombs infuse your home with personality. 
Get Organized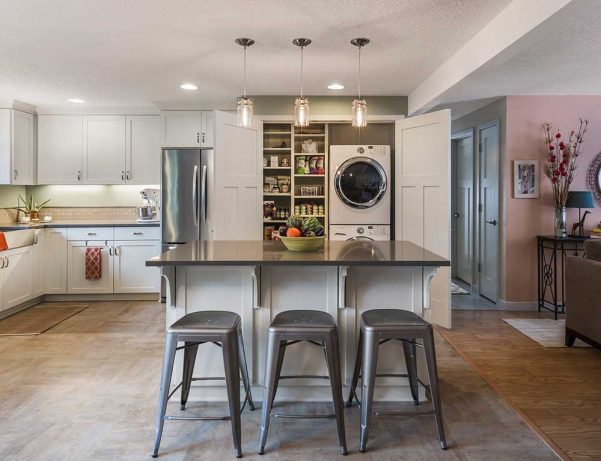 The takeoff of the Marie Kondo method may have been back in 2019 but getting organized and consolidating is always trending. While it's important to surround yourself with what makes you happy, you don't want your space to feel messy and claustrophobic. As you're layering decor and choosing multi-purpose pieces, always keep storage solutions in mind.
In a world where it's increasingly difficult to feel and stay sane…storage keeps you breathing easy in your home while still letting you have what brings you joy, like craft projects, games, or books, within reach when you need them.
The design and remodel team at THE Remodel Group has more than 100 years of combined experience. As design-build remodelers, we can help you design to your vision and plan according to your budget. We handle everything — from design to construction, to clean up — and we are completely dedicated to making sure you are absolutely thrilled with the results.