Craftsman style homes are common in Portland and loved by homebuyers and homeowners alike. They have a unique charm with distinct architectural details and an endearing, imaginative character.
Do you have a Craftsman style house in the Portland area? Does it need updating? Are you looking for ways to make it even more charming and unique? By recognizing your home's best features, trusting your vision, and working with the right people, your dream home can become a reality.
Focus on necessary updates
Do you have hardwood floors marred by water damage? Built-in wooden shelves hiding under six layers of sloppy paint? Old windows that need to be replaced? Cracked laminate countertops? Start by focusing on the aspects of your home that are truly in need of updating or are distracting from your home's distinct style.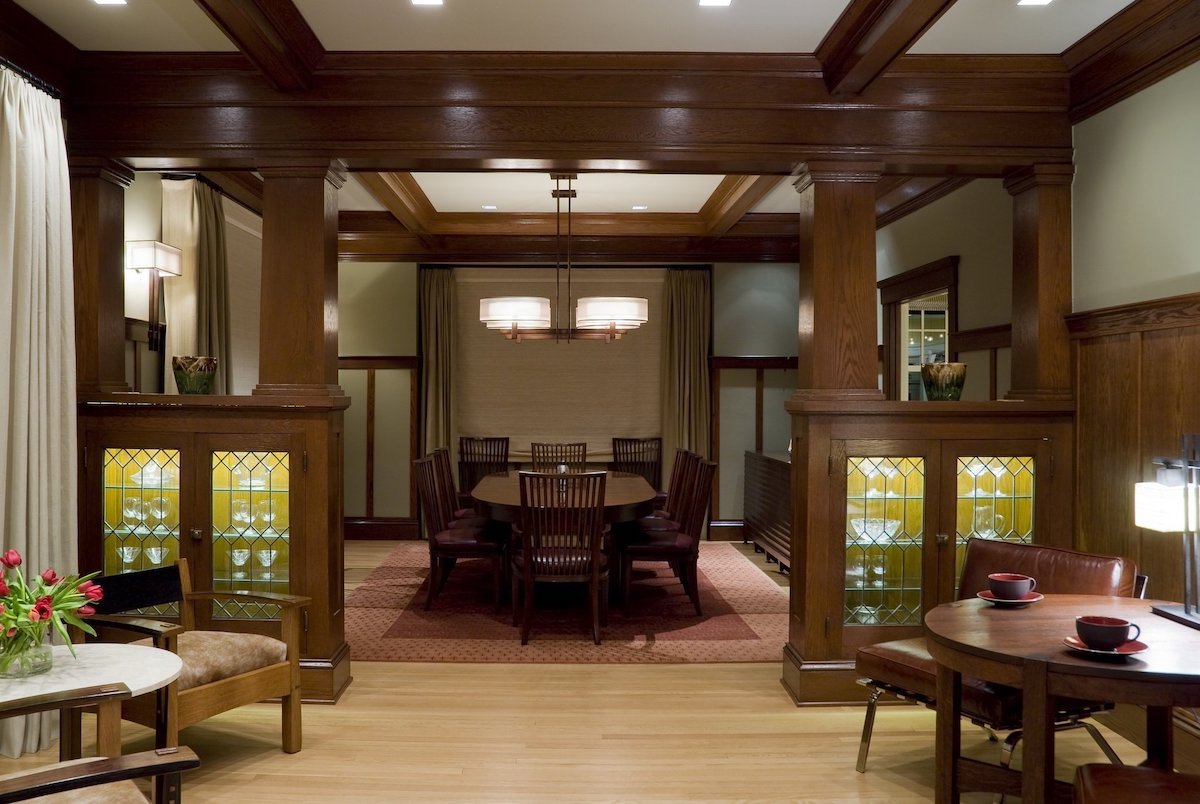 After all, you might remodel your Craftsman style kitchen with updated appliances, butcher block countertops, and a gorgeous mosaic-tile backsplash, but if your original wooden beams are chipped and cracking, they become an eyesore detracting from your beautiful updates.
Addressing pressing needs sounds like a lot less fun than remodeling. However, doing both together saves money, provides opportunities to reclaim lost period charm, and ensures your updated space won't be compromised by invasive repairs later.
Work with people you can trust
It's important to work with high-caliber, experienced designers, project managers, and builders during any home remodel. But it's especially important when you are committed to preserving and enhancing the unique architecture of a historical home.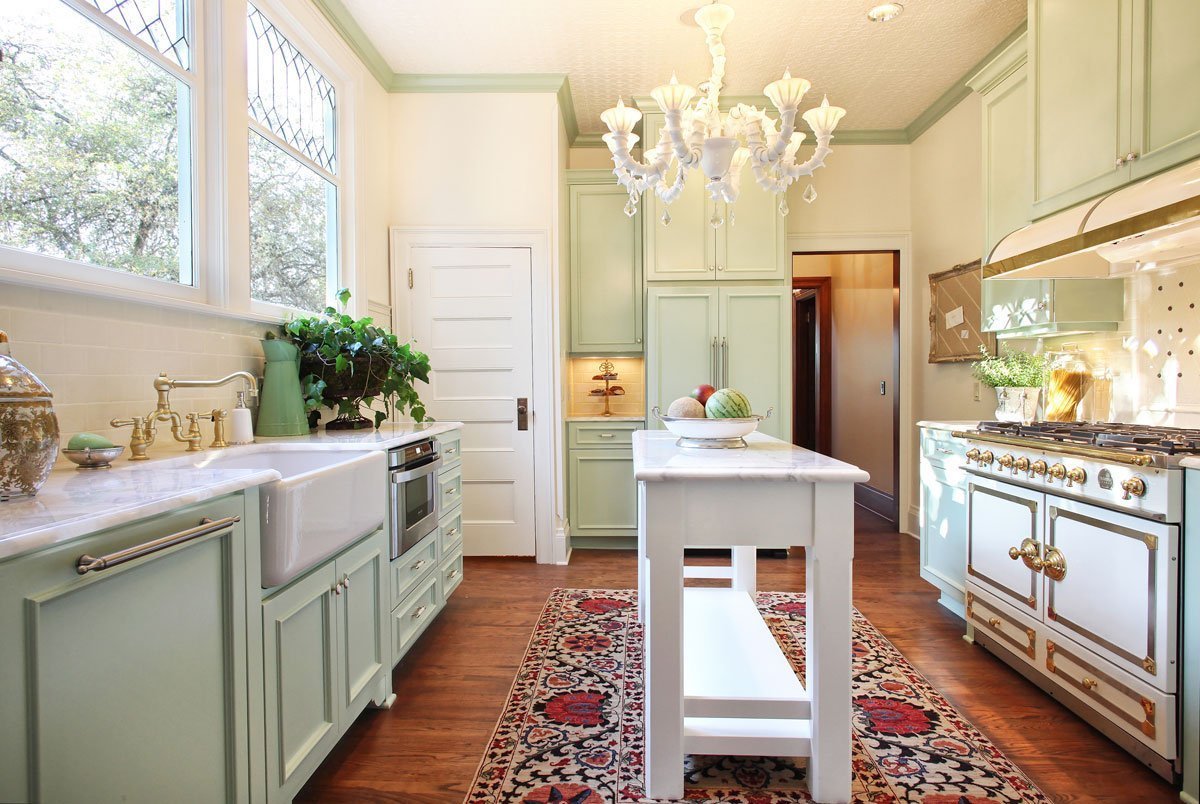 Whether you're remodeling a single bathroom or looking to reinvent your entire home, it's essential to work with professionals who are not only receptive to your ideas but who also understand Craftsman design and how best to highlight your home's features. At THE Remodel Group, we always start by listening to you and making sure we understand your vision, goals, and budget. Once we fully grasp your objectives and your home's potential, we develop a personalized plan to turn your dream into reality.
Accentuate your home's original, unique features
Craftsman style houses are easy to spot from the street. Although each home is unique, they typically have front porches covered by deeply overhanging eaves with exposed rafters and supported by sturdy tapering pillars. Low-pitched rooflines are enhanced with single gables. Multi-pane double-hung windows and partially paned doors, all cased in beautiful wide trim, complete the unquestionable curb appeal.
However, the Craftsman home is equally defined by interior features. Step inside and you can expect to find many of these distinguishing details: 
Exposed, handcrafted wood or stonework

Neutral colors and tones

Built-in shelves, cabinetry, and other storage

Unique fireplaces

Window seats

Simple vertical and horizontal lines

Stained-glass features

Natural elements

Open floor plans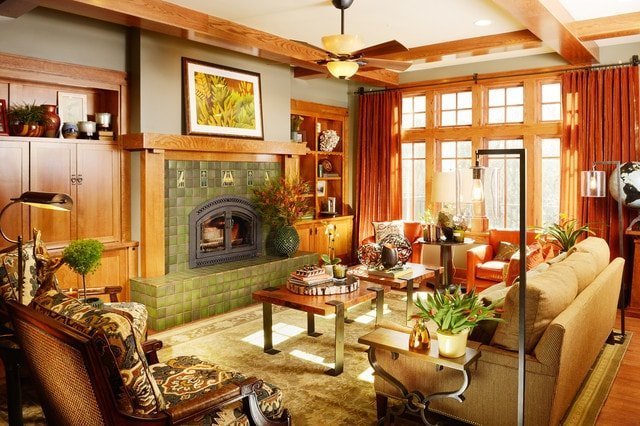 Although Craftsman homes share commonalities, the period's emphasis on local materials, the individual worker, and visible handwork mean each home is a unique treasure trove of detail. Unfortunately, these elements have often been camouflaged, minimized, or even removed over the years as the homes were updated. Highlighting and restoring these period features as part of your remodel provides a one-of-a-kind canvas for your project.
Thinking about your home's existing features and how best to make them stand out is the perfect way to begin developing a vision for your remodel. For example, do you have a beautiful brick, stone, or tile fireplace in your living room? Think about adding built-in shelving or cabinets on either side to highlight the fireplace and truly make it the focal point of the space. Do you have exposed wooden beams in your kitchen? Consider choosing light, neutral colors to make the beams more noticeable.
Consult your own personal tastes
Individuality and function are hallmarks of the Craftsman style. Making design choices that highlight your home's history doesn't require forfeiting your own style. Just as Craftsman homes embraced individuality in their original construction, they lend themselves to personal expression today.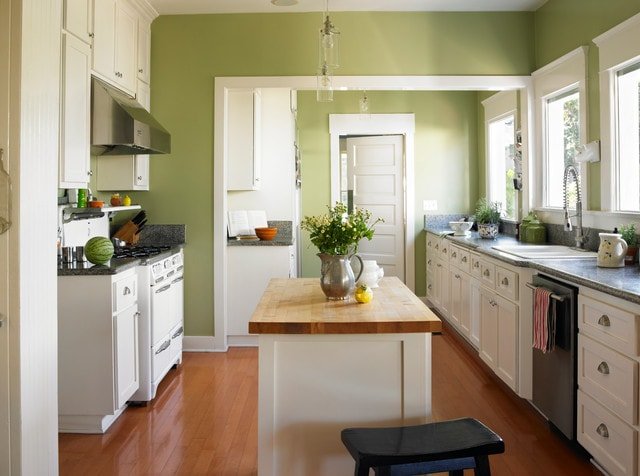 You want your home to be a place where you love to spend time. A good, experienced designer will listen closely to your ideas, and help integrate your unique tastes and preferences into the existing style of your home. If there's a specific color, material, or layout that you have in mind, speak with your designer about how to incorporate it into your remodel.
Let us help you turn your craftsman style home into the one of your dreams!
Our team at THE Remodel Group has the experience and expertise necessary to help you transform your Craftsman style Portland home. We are with you throughout the entire remodeling process, from start to finish. It is our priority to listen to you, communicate with you, and work within your budget and timeframe. 
Ready to get started? Want to learn more about how we work? Contact us today!